Talking about oldest jewelers in the world we need to understand the basics of jewelery as well. Precious jewelry has always been a part of humanity's history and remains to be so. In the earlier times, precious jewelry was meant to show social status, familial roots, and significance. Today, individuals wear precious jewelry for a range of reasons. Some sport it to add zing to their style. Others rock a number of bracelets and a matching locket to reveal their uniqueness. Obviously, lots of people wear jewelry to profess their love and passion, such as engagement and wedding event bands.
That said, not all jewelry pieces are made for everyone. For the elite, precious jewelry that exhibits elegance and overindulgence will do. This list ranks the 10 most lavish jewelry brand names worldwide. A couple of names may sound familiar to the average individual. Only a few can afford the names featured in this list. Check them out.
here is the list of oldest jewelers in the world.
11. Graff (1960):
Graff Diamonds is a British multinational jeweller based in London. A vertically integrated company, Graff operations comprise the design, manufacture and retail distribution of jewellery and watches.
10. Harry Winston (1932):
Since 1932, Harry Winston has transformed diamonds into art and revolutionized modern jewelry and watch design. Harry Winston was an American jeweler. He donated the Hope Diamond to the Smithsonian Institution in 1958 after owning it for a decade. He also traded the Portuguese Diamond to the Smithsonian in 1963.
9. Buccelati (1919):
Buccellati Holding Italia is a Chinese-owned Italian jewellery and watch company formed by the merger of two previous companies with existing brands Mario Buccellati and Gianmaria Buccellati.
8. Damas (1907):
Headquartered in Dubai, United Arab Emirates, Damas Jewellery is the Middle East's leading international jewellery and watch retailer. Founded in 1907, today there are about 300 stores in the Middle East, most of which are located in the GCC region.
7. van cleef and arpels (1896):
Van Cleef & Arpels is a French jewelry, watch, and perfume company. It was founded in 1896 by Alfred Van Cleef and his uncle Salomon Arpels in Paris.
6. Bulgari (1884):
Bulgari is an Italian jewelry and luxury goods brand that produces and markets several product lines including jewelry, watches, fragrances, accessories, and hotels. The trade name of the company that is used for selling its products is BVLGARI and not Bulgari. The company's jewelry features a combination of contemporary and classic designs.
5. Piaget (1874):
In 1874, at the age of nineteen, Georges-Édouard Piaget set up his first workshop on the family farm where he devoted himself to the manufacture of components and high precision movements. His motto "Always do better than necessary" reflected both his ambition and an ideal of self-surpassing that would continue to permeate the company and contribute to its success. Its reputation began to radiate well beyond the pastures of La Côte-aux-Fées. Soon Piaget would be supplying components and movements to the most prestigious watch brands in Switzerland.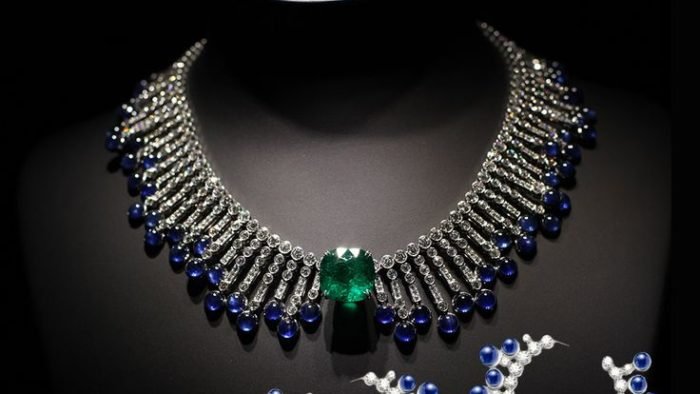 4. Chopard (1860):
Chopard is a Swiss watchmaker and jewellery maker founded in 1860 in Sonvilier by Louis-Ulysse Chopard, originally known for making ladies' watches and pocket watches.
3. Cartier (1847)
Société Cartier is a French luxury goods conglomerate company which designs, manufactures, distributes, and sells jewellery and watches.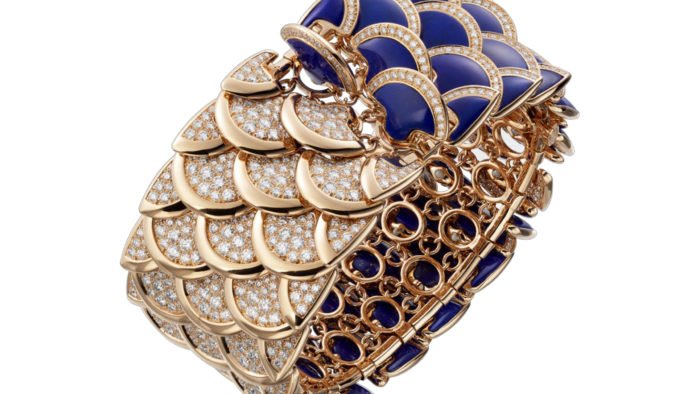 2. Tiffany & Co (1837):
Tiffany & Company is an American luxury jewelry and specialty retailer, headquartered in New York City.
1. Garrard (1735)
Garrard & Co. Limited, formerly Asprey & Garrard Limited, designs and manufactures luxury jewellery and silver. George Wickes founded Garrard in London in 1735. Garrard is headquartered at Albemarle Street in Mayfair, London.
Also read: https://muddaser.com/public-speaking-complete-guide-start-end/
want to know more about gold, watch this video about gold. how to buy gold.